Babies for Beginners is dedicated to ensuring our content is current, accurate and focused on you, the reader. Our editorial team is made up of experienced writers who are capable of deeply researching topics using primary research sources (physicians, other baby experts, statistics and/or scientific studies) or trusted not-for-profit sources like government websites or advocacy organizations (think La Leche League International or the Heart and Stroke Foundation).
Equally as important, they are all mothers.
Meet our team:
April Duffy, Founder & Managing Editor

April is mom to Violet.
April founded Babies for Beginners in 2020, following the success of her first authority website, and cousin-website to this one, Cloth Diapers for Beginners.
April is an author and experienced writer with about 15 years of experience writing, publishing, and editing for various newspapers, magazines, books, and blogs.
April holds a diploma in Journalism and a graduate diploma in Book and Magazine Publishing (with honors).
Ayesha Shahzadi, Contributing Writer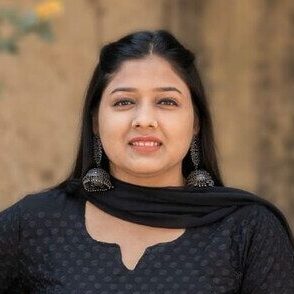 Ayesha is Mom to Esha.
Ayesha holds a bachelor's degree in Retail Management (BComm (Hons)).
Before becoming a mom, Ayesha worked in retail management in the baby and child space where she gained first-hand experience in consumer preferences and product quality. Her unique combination of both theoretical and practical knowledge, combined with her personal parenting experience, makes her our expert in baby product reviews.
Now working from home in the online marketing space, Ayesha is keen to share both her knowledge in the parenting retail space and her passion for creating helpful content for her readers.
Cathy Antoniou, Contributing Writer
Cathy is Mom to Katie and Emma.
Over the last two decades, Cathy has gained extensive experience working in communications, marketing, and public relations for a wide variety of organizations in the non-profit, public, and private sectors. She has written for local and national marketing campaigns, and for companies with diverse corporate clients.
Cathy also writes frequently for her local media, and occasionally shares her personal parenting reflections on her own blog.
Cathy has a diploma in Public Relations and Communications Management.
Lindsey Bruce, Contributing Writer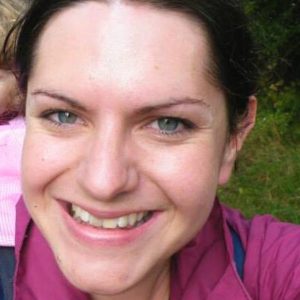 Lindsey is Mom to Eleri and Henry.
Starting with a degree and then numerous Higher National Diplomas, Lindsey has been studying and working in the field of Ethnobotany for twenty years.  She has a special interest in traditional plant-based healing and plant chemistry.
After Lindsey was asked to contribute educational writing she discovered a passion for writing and once her children were born she started writing even more educational content and has since enjoyed writing about a broad range of subjects.
Learn More
Hit the links below to learn more about Babies for Beginners: